PRODUCT
Trendyblends Real Fruit Ice Cream Machines have a stainless steel body and chassis. Our Machines are produced with a stainless steel Auger. This is important as the Auger has the most contact with hard frozen fruits, chocolate etc., and has the potential to wear out. Trendyblends Augers are solid stainless steel weighing around 2 kilos, are extremely durable and more hygienic than plastic.
Our Trendyblends Real Fruit Ice Cream Machines are well designed to increase efficiency, durability and give you the best value on the market. We don't try to reinvent the wheel we just try to offer the best product for making fruit blended ice cream and frozen yogurt with the features you need, like our self-cleaning cyclone water feature, and the additional 12 v water pump so you can be totally mobile.
We don't use complicated electronics, or circuit boards and motherboards that are prone to failure and susceptible to voltage drops, especially if you are selling at festivals or outdoor events. What Trendyblends does offer you is a cost effective, more reliable machine ensuring more profit while having less ongoing costs, all packaged in stainless steel which is more hygienic and keeps its value.
BEST VALUE
In addition to Trendyblends Real Fruit Ice Cream Machines great pricing and reliability we have packed in more useful features. Our customers love the self-cleaning cyclone water feature as well as the drain tray and the splash guard.
Furthermore, you do not need any tools for disassembling the machine for further cleaning. Please contact us and we will send you video links to show you how easy our machine is to clean and service.
Trendyblends Real Fruit Ice Cream Machines are priced significantly less than those of our competitors and are designed to take the knocks. You can be confident that our machine will make ice cream after ice cream, so you can be making profit. Trendyblends Real Fruit Ice Cream Machines pay for themselves in no time so you can concentrate on making more money and growing your business.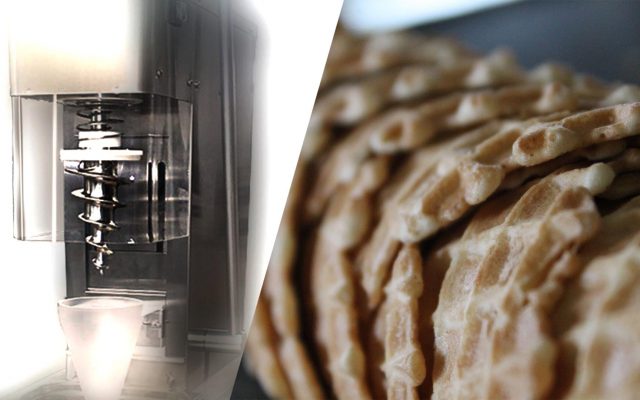 SERVICES
We offer you a 12-month warranty on Trendyblends motor and electrical parts. Your machine is not making money if you are waiting for parts - something we hear often with other brands. You can be confident Trendyblends have a full range of replacement parts available that we can promptly courier to you if needed. However, as our design is kept as simple and as efficient as possible there is a less chance of you not needing replacement parts. In the event that you do, you will be happy to know that most parts on our machine are very easy to replace, and that we do have a library of videos to assist in repairs.
On top of that we also offer you a great after sales service. We want your business to be as successful as those of our current customers. Therefore, we are happy to help you with menus, suppliers and advice based on our many years of both selling and using Trendyblends Real Fruit Ice Cream Machines.